Peer Power – Student Gatekeeper Training Programme
Peers play an important role in identifying at-risk counterparts for early support and intervention. In this connection, the Education Bureau has launched the "Peer Power – Student Gatekeeper Training Programme" since the 2019/20 school year. Secondary school students ("peer leaders") nominated by teachers will receive a series of school-based and joint-school training. Through interactive activities, they will learn methods to maintain mental well-being, common mental illnesses, and practical skills to care about peers in distress, etc. Specifically, seeking help from reliable adults is emphasised in the training. In order to boost the awareness and understanding in mental health amongst students and teachers, peer leaders will organise different kinds of school-based mental health promotional activities upon completion of gatekeeper training.
Programme Objectives
1. Enhance teachers' and students' knowledge on mental health problems;
2. Build a friendly and supportive school climate which encourages mutual support; and
3. Promote positive coping and help-seeking culture at the participating secondary schools
Roles of Peer Leaders
1. Enhance the knowledge about mental health and positive thinking patterns among teachers and students in the school
2. Encourage peers to seek help from adults when they encounter difficulties, andpromote a friendly and supportive school culture
3. Disseminate messages that promote mental health in schools and strengthen positive attitudes and behaviors in the face of problems
Programme features
The programme provides school-based and joint-school training activities. With diversified activities, such as teamwork, experiential learning, art work, role play, group discussion and problem-solving tasks, students gain a better understanding of personal mental health and learn to recognise and care about the emotional needs of peers. The programme also encourages students to seek help from adults who are trustworthy necessary.
| | |
| --- | --- |
| | |
| Teamwork | Experiential learning |
| | |
| Art work | Group discussion |
| | |
| Problem-solving tasks | |
To raise the awareness of all teachers and students on mental health, peer leaders organise various promotional activities on mental health in schools after the training. Besides, to better prepare teachers and parents to taking up the role of "gatekeeper" for the mental health of their students/children, school-based briefing session, joint-school workshops for advisors of peer leaders, and parent talks are also arranged for the participating schools.
Appliaction Period
May & June of every year
Programme review
Joint-school workshop for advisors of peer leaders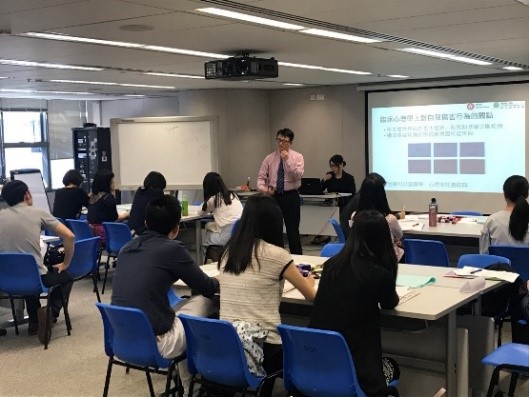 The clinical psychologist explained practical counseling skills and shared case studies of students with suicidal ideation or self-harm behaviors with advisors of peer leaders.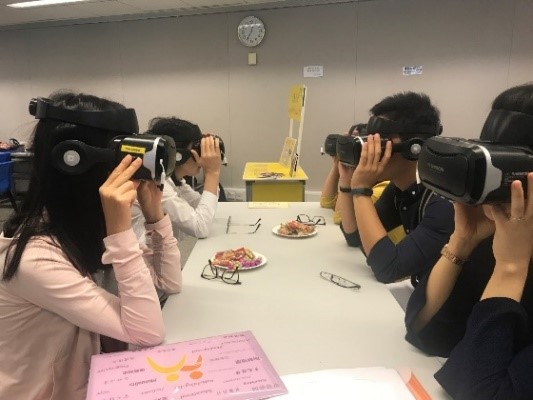 Advisors of peer leaders understood and experienced the feeling and sensation of people with mental illness through using the "virtual reality" equipment.
School-based Workshop for Peer Leaders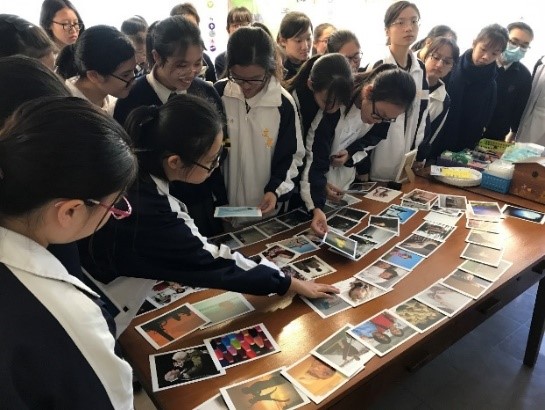 Through diversified activities, peer leaders reviewed their experiences and learnt to understand and express inner feelings.
Through activities such as facial masks painting, peer leaders learnt about personal emotional state.
Closing Ceremony cum Parent Talk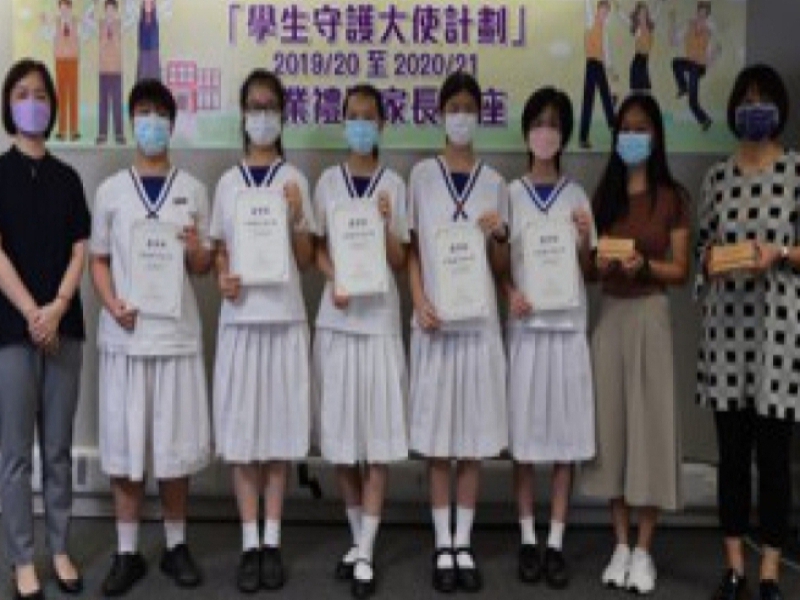 Peer leaders, programme tutors, parents, officers of the Education Bureau and the host organisation shared the learning experience in the closing ceremony.
Peer leaders who actively participated in the programme were recognised.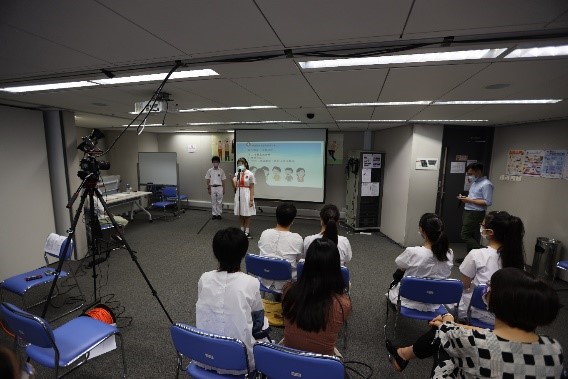 Peer leaders shared their experiences and gains of implementing promotional activities on mental health in schools.
Mental Health Promotion Activities
After the training, different kinds of promotional activities on mental health will be held in schools to promote the importance of mental health.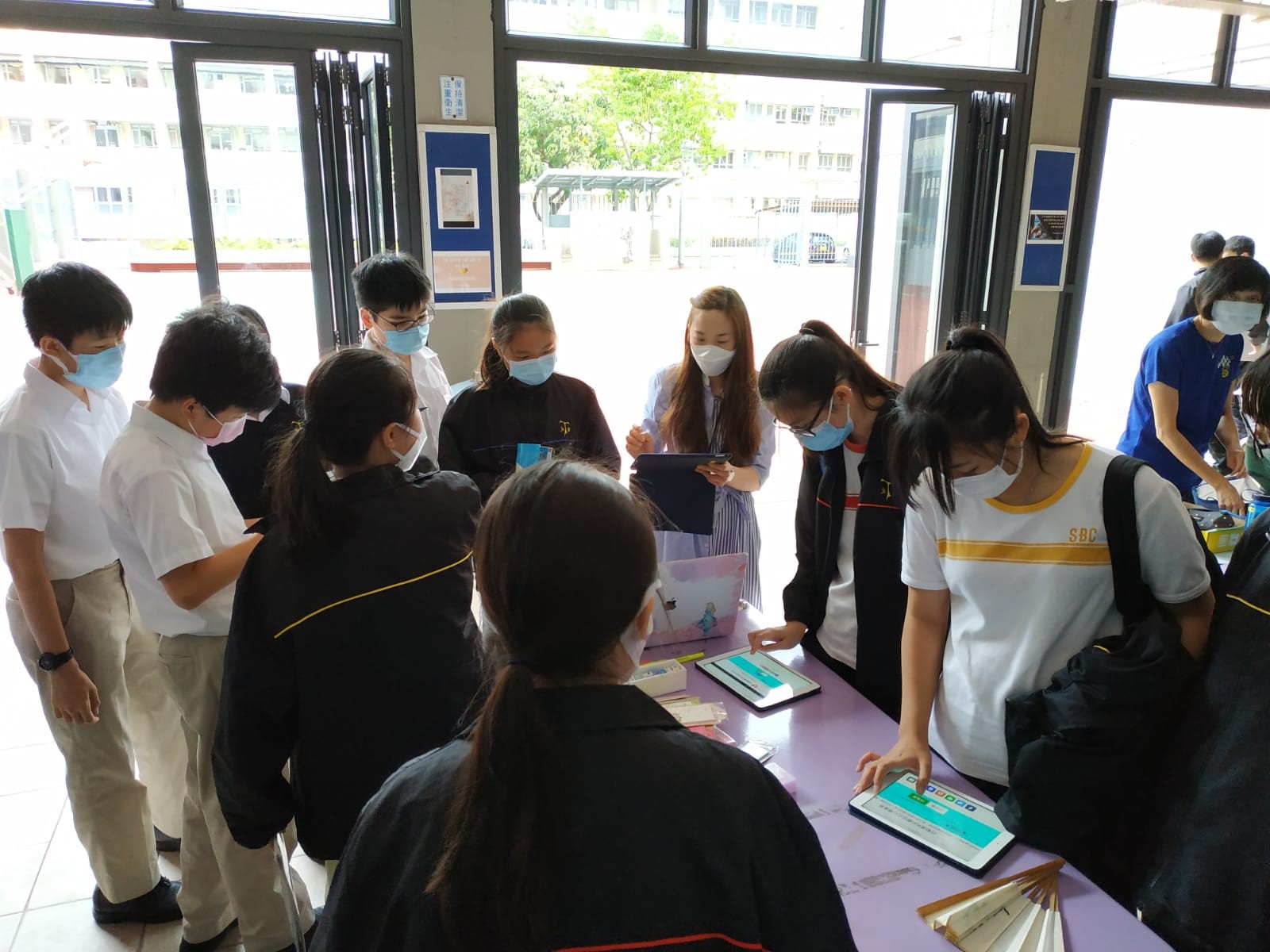 Peer leaders provided "stress test" for schoolmates. With teachers and social workers' explanation, students were encouraged to seek help when needed.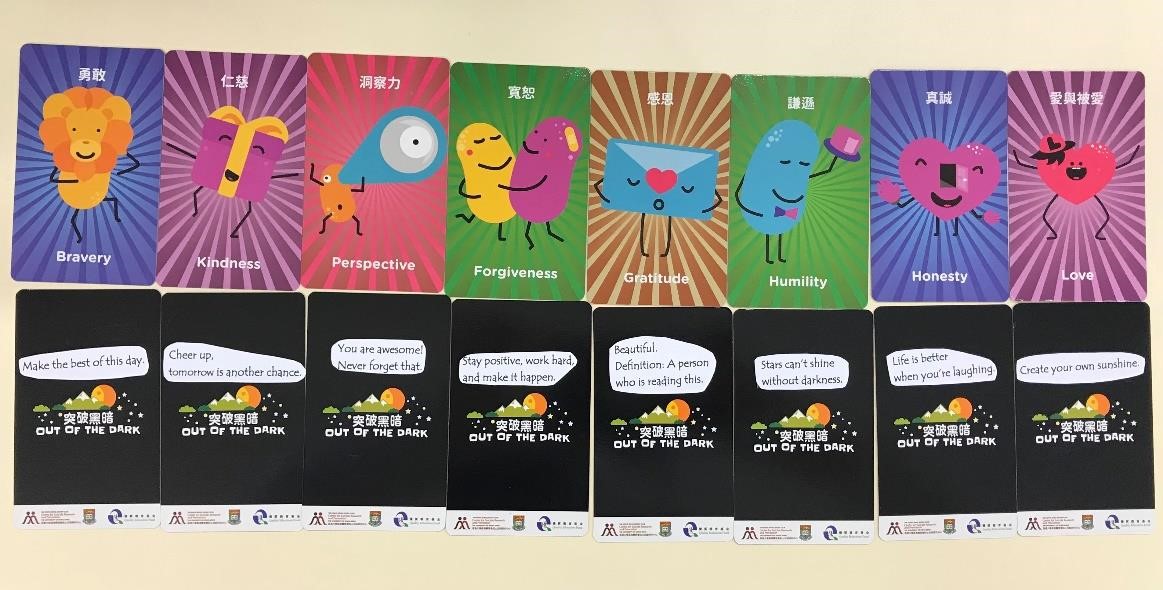 Peer leaders prepared positive message cards with words of encouragement and distributed them to peers in school.
Peer leaders organised an interest class on craft-making and distributed the handcrafts to share positive quotes.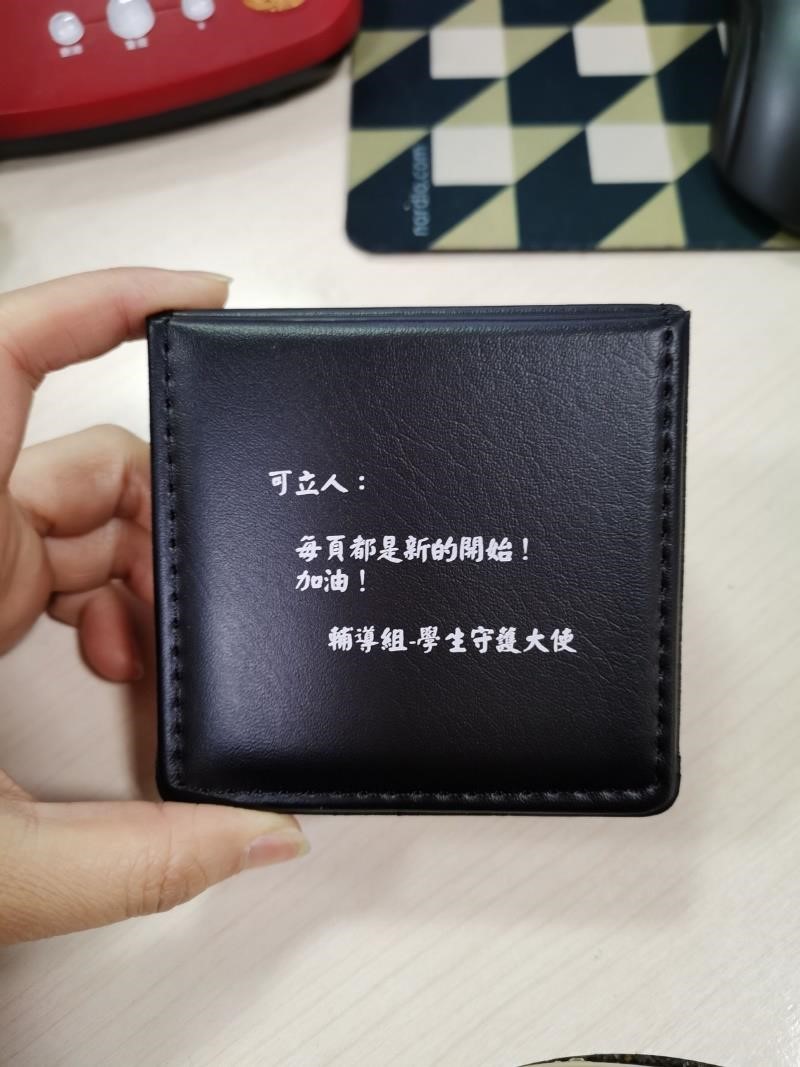 Peer leaders designed school-based "cheer-up" gifts for schoolmates to encourage them to take care of themselves and support each other.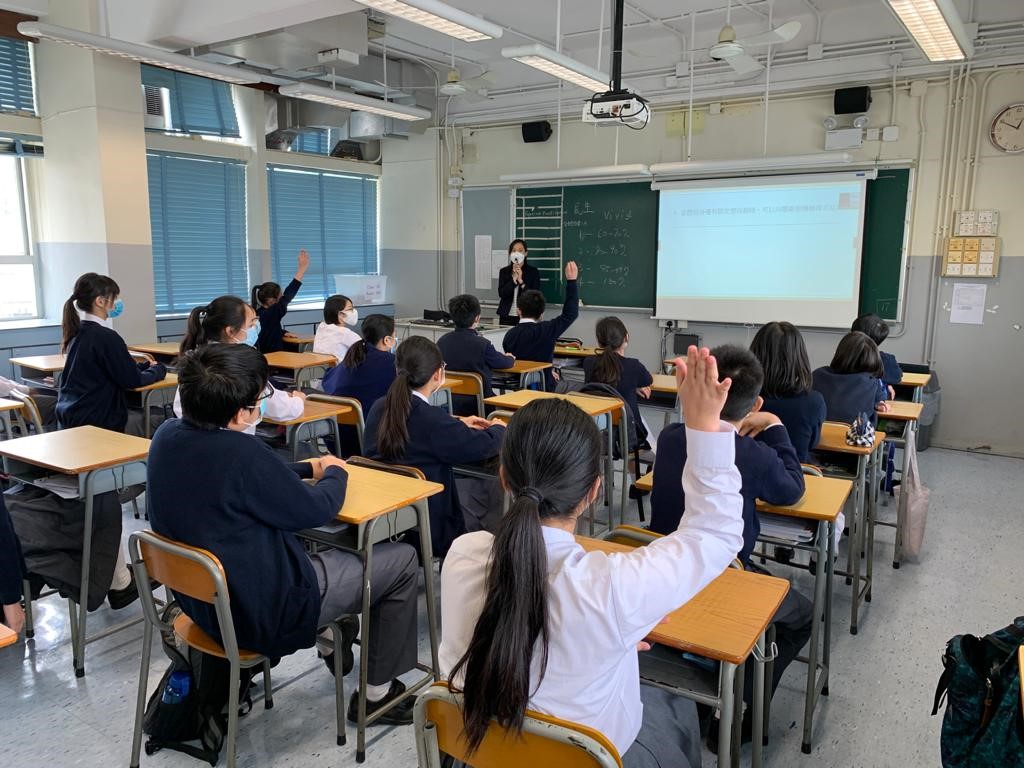 By watching videos and doing quizzes about mental health during class teacher period, teachers and students understand more about mental health.
Peer leaders set up a cheering board in school to allow teachers and students to show support to one another.
Peer leaders prepare message cards for schoolmates so that they can send them to their peers and encourage each other to face challenges positively.